Tämän tapahtuman liput ovat Loppuunmyyty
A modern test strategy in a feature team context
The target of this training course is to introduce an updated way of creating, implementation and working with a modern test strategy in a feature team context.

This training is especially targeted for testers, programmers, test automation engineers and test managers. Actually everyone who is interested in getting new ideas to their daily work and improving the quality of their software development.


Requirements
No laptops needed, tutorial facilitators will provide the necessary materials.


Agenda
The planned high-level agenda is as follows.
    - What is modern software development and modern agile testing? What do we mean with rethinking quality assurance?
    - Why it is important to have a test strategy?
    - Creating a strategy by using co-creation methods, taking automation, exploratory and other methods into account
    - Using a test strategy in daily operations
 
 Main part of the tutorial is a facilitated game/role play software development team:
    - We simulate a testing project with all its variables, such as: testing, automation, test design, planning, teamwork etc
    - Timespan is a couple of sprints (not in real time of course :)).




    - FiSTB partners & members: 350€ + VAT 24% = 434€
    - ISTQB® certified participants: 450€ + VAT 24% = 558 €
    - TestausOSY members: 600€ + VAT 24% = 744 €

    - Others: 800€ + VAT 24% = 992€


    - Tutorial speakers & FiSTB organizers: 0 €



About instructors Jani Grönman
Jani Grönman, QA Coach, Co-founder at Hidden Trail: "Jani has over two decades of experience in the IT sector, ranging from coding, project management, agile practices to test design and management. Quality thinking is Jani's passion. He works with a co-creation mentality, coaching and facilitating teams to achieve their own goals."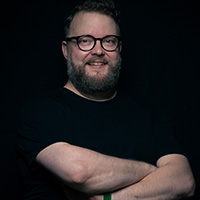 Pekka Marjamäki, QA Coach, Co-founder at Hidden Trail: "For over a decade, Pekka has been at the forefront of advocating agile and intelligent testing in conferences around the world. Pekka is all about delivering the solution the client actually needs. A tester should be brave and challenge the norms. The best solution is rarely the most obvious one. Pekka will help you with that - through the woods, if necessary."