Characters in digital spaces
Rekisteröitymiset ovat suljettu

 

IT Insider webinars present information and knowledge about IT industry matters beyond the surface.
IT Insider is published by TIVIA's daughter company TIVIA Infuture Oy.


Professor Dominik Siemon and PhD Student/Screenwriter Essi Aittamaa from LUT University are working on a research project on design of intelligent digital characters representing companies in digital spaces. Their view of characters goes beyond mere technical functionality, they see characters as carefully designed constructs that combine technological functionality with chosen cultural and marketing messages - important for any organisation's digital presence. Today Siemon and Aittamaa talk about their research project, characters in digital spaces and how characters could best represent companies online.
This webinar is presented mainly in English.


This webinar is for everybody interested in software development and digital spaces.

This webinar will tell you how to use and develop characters in the digital spaces and systems.

Webinar is free of charge for TIVIA members including the staff of partner and company members.

 65 € for others.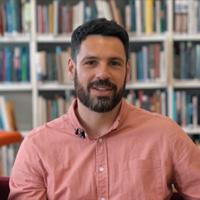 Dominik Siemon
Dominik Siemon is assistant professor (tenure-track) for Information Systems and Service Development as well as adjunct professor (docent) for Intelligent Information Systems at LUT University. Professor Siemon has been responsible for several academia and business projects in collaboration with top business brands such as Volkswagen AG. He understands the practical demands of business organisations and how to best help them benefit from scientific knowledge.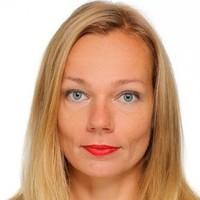 Essi Aittamaa

Essi Aittamaa is screenwriter/producer whose passion is storytelling in different media environments. Her skillset is a combination of creativity and sound understanding of business realities. She knows how to touch the hearts and minds of diverse audiences and add a special spark to any message. Her current PhD research focuses on interactive digital agents who embody and communicate corporate messages.
---


Cancellation Policy: You may cancel your registration up to 14 days before the training, after that the cancellation fee is 50 % of the participation fee. If the registration has not been cancelled, we will charge the whole course fee. The right to participate can be transferred to another person. You may cancel or modify your registration via e-mail: ilmoittaudu(at)tivia.fi



IT Insider reports about IT related matters deeply and understandably.

We are telling to readers about people and companies as well as technologies and research work also from their impact to the areas of the society. We are telling about opportunities and success stories of technologies.


Chief editor:
Mikko Torikka, mikko.torikka@itinsider.fi
Editing office:
toimitus@itinsider.fi

Media sales:
myynti@itinsider.fi