Certified Scrum Product Owner (CSPO) Training
Rekisteröitymiset ovat suljettu
This course is an intense introduction to Agile Product Management, requirements definition and the Scrum framework.
Training days are organized in a Virtual classroom. This course is in English. VAT will be added to all prices.

Introduction
Leading a successful Agile transformation requires new practices that help your organization best support your business goals, respond effectively to change, help leaders guide teams, make the right technology decisions and much more.
This highly interactive introduction to the principles and practices of Agile/Scrum leads to the group creating a real product backlog. Starting by defining a product vision, the group works through each phase of the requirements definition process, creating each artifact in full, and learning how to evolve the agile requirements needed to iteratively and incrementally deliver the valuable products your customers need.
Intended audience
Ideal for product owners, product managers, business analysts (BAs) and business stakeholders and representatives looking to apply the Agile/Scrum principles and practices.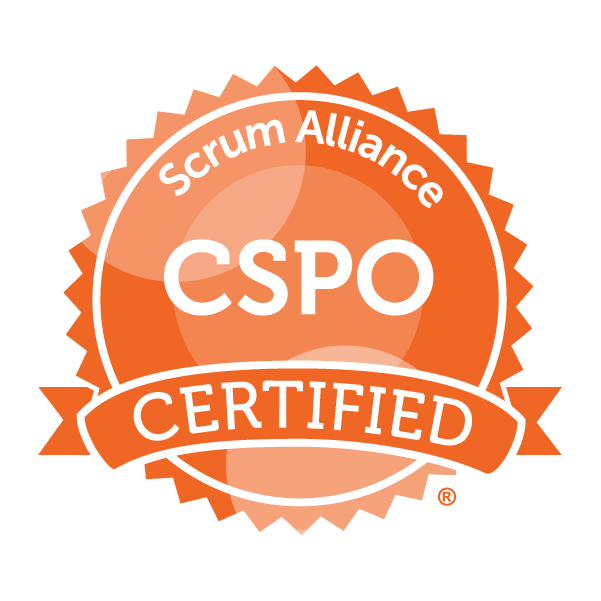 Upon completion of the training, students will be eligible to take the Scrum Alliance Certified Scrum Product Owner exam, and become a Certified Scrum Product Owner (CSPO).

Learning Objectives
Understand the principles underlying agile methodologies and how to apply them in a team context
Gain a common vocabulary and understanding of the Scrum framework, including the roles and responsibilities of the ScrumMaster, Product Owner and Development Team and how to collaborate with them
Learn how to write effective user stories that meet the INVEST criteria, and practice breaking user stories into smaller stories using the nine patterns for splitting user stories
Create a viable project vision, release forcast and visualise progress for an agile project. Discover how documentation, governance and reporting differ between a PMI and an agile project
Experience the product definition process, from visioning to user stories using such tools as Lean Product Canvas and User Story Mapping
Practice estimating value and using the Business Value Game for managing conflicting stakeholder priorities
Learn how to create a release forecast without defining each and every requirement at the outset. Understand agile product discovery and the power of iterative methods for risk management
Learn the characteristics of good, well-formed user stories and how to create them in a structured way
Learn through doing, building an actual product vision, release forcast and backlog from start to finish
Understand how to make progress visible and how to facilitate successful delivery of a project to fixed date and/or fixed time
Attending the entire course qualifies you to receive the Certified Scrum Product Owner certification.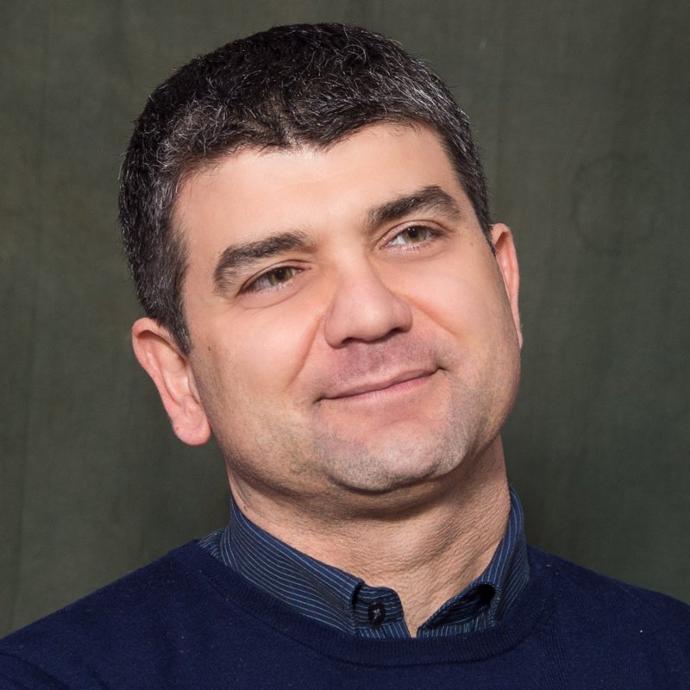 Giuseppe De Simone
Giuseppe is a Certified Scrum Trainer, Certified Enterprise Coach and Certified Team Coach who is passionate about helping individuals, teams and organizations become more productive by embracing Agile values principles and practices. 

Certifications: CST, CEC, CAL-E, CTC, Path to CSP Educator
Course fee
TIVIA member price is for person members and also for the staff of company members.
TIVIA member price 1165,50€ + VAT 24%
Non-member price 1295€ + VAT 24%
TIVIA member Early Bird price 985,50€ + VAT 24%
Non-member Early Bird price 1095€ + VAT 24%


Cancellation Policy: You may cancel your registration up to 14 days before the training, after that the cancellation fee is 50 % of the participation fee. If the registration has not been cancelled, we will charge the whole course fee. Early bird registration cannot be cancelled. The right to participate can be transferred to another person. You may cancel or modify your registration via e-mail: ilmoittaudu(at)tivia.fi